ThermoPatron
(Photo by Orange Slice Media)
ThermoPatron: How It Works
ThermoPatron is easy! You select a Support Level (listed below), enter your information into PayPal and that's it! Once you have finished the steps Paypal puts you through you'll have a subscription of your choice paid monthly!

NOTE: ALL rewards are sent via email to the subscriber so please be sure to have an up to date email.

If you lose your reward please email: thermocosplay@gmail.com so we can resend your reward.
Support Levels
Admirer - $1
Every dollar counts! You will receive...
5 day early access to con videos
5 day early access to tutorial videos
1 Signed Digital Image Monthly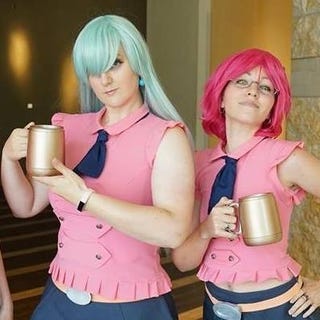 Supporter - $3
Thank you patron! You'll receive...
All Tier Admirer Benefits
1 Monthly Cosplay Gallery
Free Entry to Give Aways
Super Fan - $5
You're one of a kind! You'll receive...
All Tier Admirer & Supporter Benefits
Access to Private Cosplay Vlog
Access to Costume Voting Poll
Can't Afford to Support? NO WORRIES!
We get that life can be expensive. For those who want to show support we have a monthly Newsletter we send out. Here is how you can subscribe to that...